A Handful of Low-Cost Fire Alarms Can Help Save Lives
6/1/2021 (Permalink)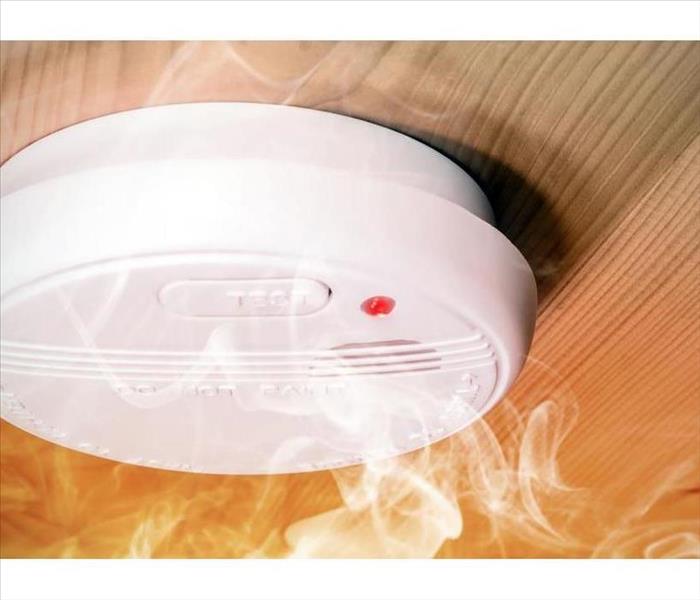 If you could spend a few bucks to be virtually certain your family would survive a home fire, would you? Installing a fire alarm in your house wherever it is needed is an incredibly cheap and effective way to accomplish this. There may be no more cost-effective method to mitigate your risk of death than installing the correct number of smoke detectors. These tips help make the most of these simple devices.
You Cannot Go Wrong Installing More Alarms
Strategically place the smoke detectors throughout the house. Experts strongly recommend installing a fire alarm in these locations:
Every bedroom
Outside every sleeping area
Every level of the house
Do not forget the basement. Go ahead and install one wherever it seems logical. The sooner your family finds out about a fire, the better. A small fire can heat up other materials in a room. Once they reach a critical temperature, an event called flashover happens where the fire spreads to most surfaces instantly. Once this occurs, it is probably too late to survive the event. In a fire evacuation, every second matters.
Install Both Ionization Alarms and Photoelectric Alarms
A photoelectric fire alarm reacts quickly to smoldering fires before they can cause a flashover. Ionization alarms are better at catching fast-moving fires. With the prices so low, go ahead and get both kinds to ensure protection and reduce fire damage. Also, some detectors now include both types of sensors.
Modern Materials Drastically Reduce Escape Time

Tests run about 30 years ago indicated that people had approximately 20 minutes to escape a home fire. However, these days that number is reduced to three or four minutes thanks to materials that are subject to quick flashover. The best way to deal with this is to use new wirelessly linked detectors that will set all alarms off throughout the house no matter where the fire is detected.

If you have a fire, make sure to get a professional smoke damage mitigation company to do a proper cleanup. Smoke can leave highly toxic residue behind in every nook and cranny, and it takes expertise to thoroughly remove all traces.